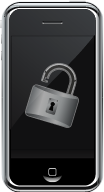 Here at Fone Fun Members - we supply a wide range of GSM software - from main setup software installers for your unlocking tools to the latest flashfiles, video tutorials and manuals.
Our purpose built servers are FAST !!! so download speed is lightning quick, and all 4 servers are online 24 / 7 . We use the latest anti-trojan detection technologies so you can rest easy when downloading any files from our servers. All softwares are fully compatible with all mobile cell phone unlocking tools @ www.FoneFunShop.co.uk
Registration is FREE, once registered any member may download our software installers and software updates for your tools.
Get Full Access: We also offer a custom style subscription service too, so you can get full and fast access to latest Flash Files, Video Tutorials and Manuals etc. You can take a month's subscription for £10.00, three months for £25.00 or a year's access for £50.00.
Please Note: Old users of Fone Fun Members site must re-register again from scratch to access files.